By Michael Bernstein, Arizona State University, US
After a series of work trips in Europe, I'm heading back to the U.S. to, in good health, face a period of precautionary self-quarantine. After reading across a range of sources, I found it helpful to synthesize what I learned into a PDF. The result, below, is part primer on the effects of mitigation measures and part invitation to craft fulfilling responses to voluntary immobility in these novel times.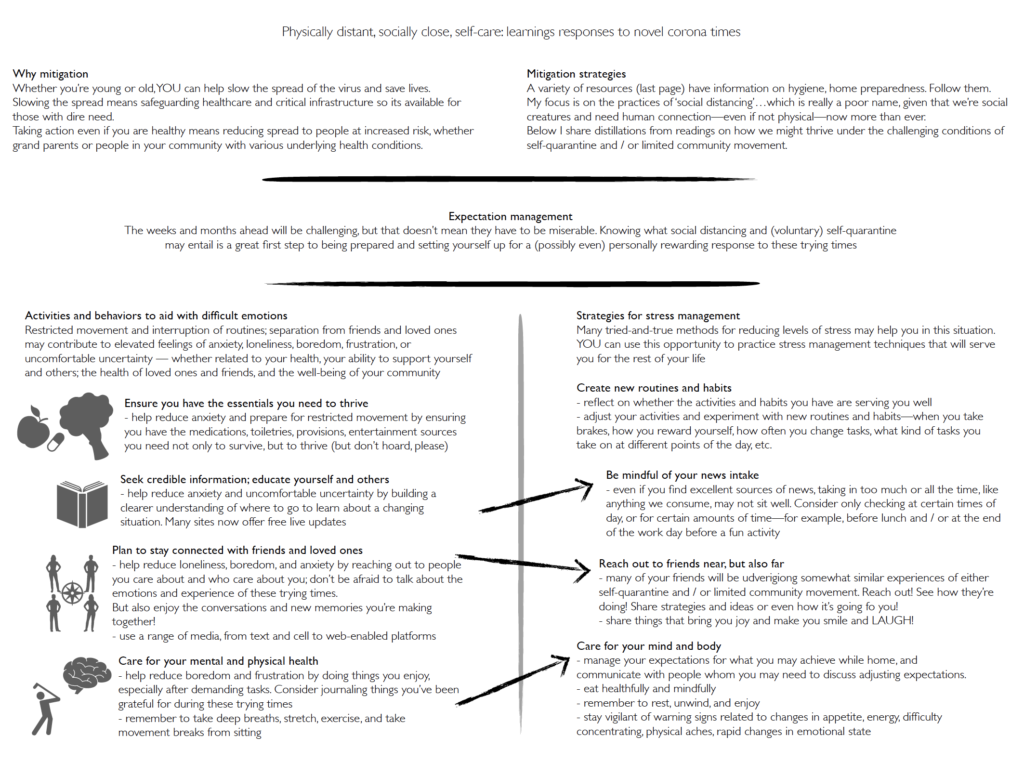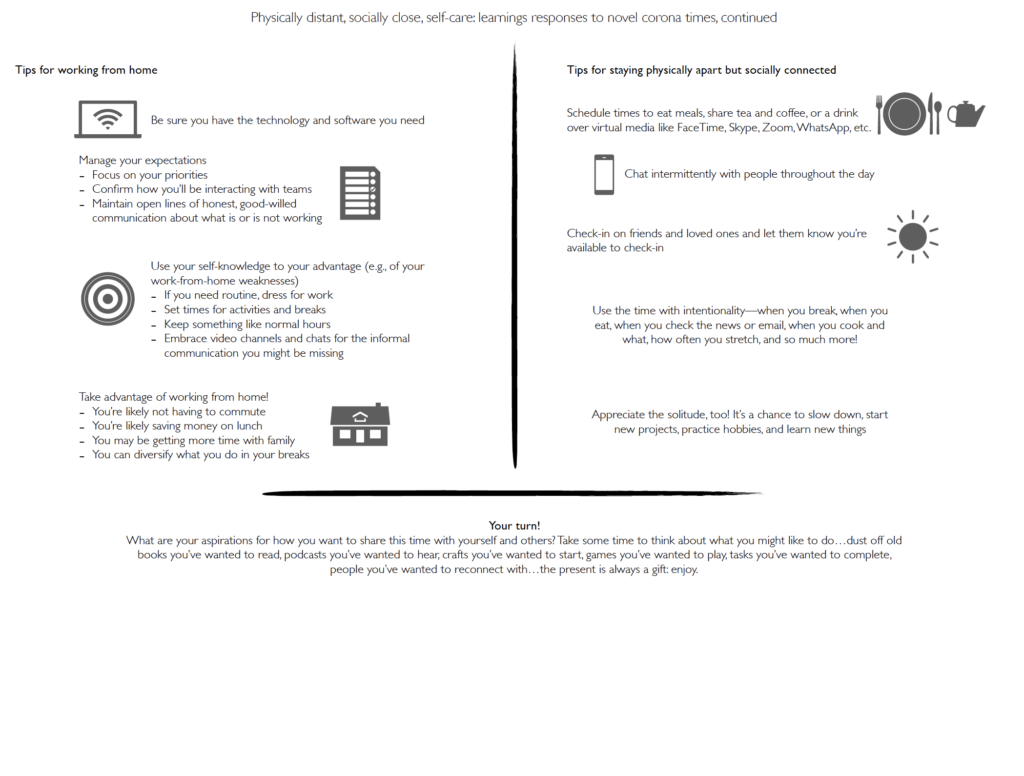 Here is a video version:
Slowing down and moving less in the weeks and months ahead will be challenging, but can still be rewarding. For me, exploring what distancing and self-quarantine might entail felt like strong first steps for preparing. If you're curious or facing similar situations, I hope you can find something useful here for you and your communities. My sources are in the final slide, and I'm constantly updating based on feedback from friends, colleagues, and other readings. I've included resources, too, for people in situations different from my own, for example those with children at home. For me, the days of reduced mobility ahead will be about self-care and physical distancing while drawing closer to and drawing strength from loved ones, family, friends, and community.